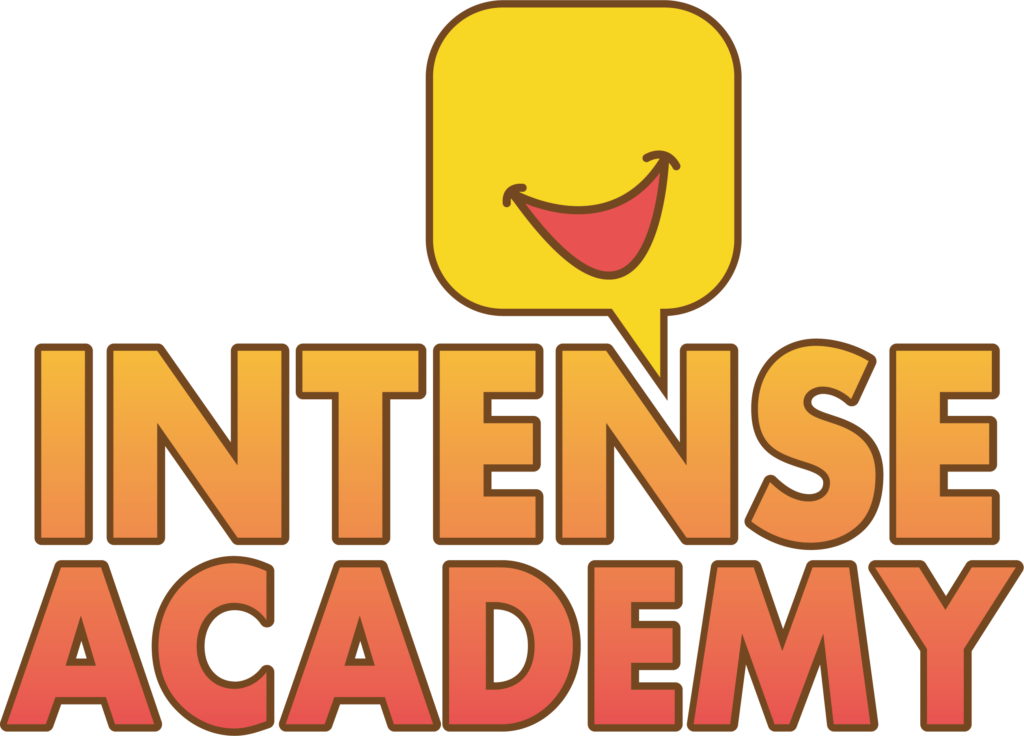 Intense Academy Camp is an intensive camp focused on increasing functional communication, oral-motor planning, and/or articulation skills.  Camp is offered for 2 weeks each session, campers are required to attend both weeks of camp.  Camp will also target behavioral intervention as it pertains to the child's ability to effectively participate in group activities and comply with instructions as well as improving communication behaviors. The camp will typically run for three hours each day M-F and will be individualized to what each child needs.  Campers will participate in individual, small group, and large group sessions to target communication goals and comply with instructions to improve the ability to participate in joint/group activities.  The focus will be to decrease frustration while increasing communication and social skills.  Group parent/caregiver training and question/answer sessions will also be provided for carryover of skills within the home program or coordination of services with the child's private therapists. Camp generally has a one to one ratio of adults to children. Staff includes Speech-Language Pathologists, Speech-Language Pathology Assistants, graduate student interns, and undergraduate student volunteers. Camps will also have the guidance of a Board Certified Behavioral Analyst and/or a Registered Behavior Technician to target behavioral goals and assist with social and communication targets.  Children generally make marked progress during this intense camp, and past data has shown that the primary change has been that speech therapy and home programs are more effective throughout the coming year after this intensive intervention and training.
*Camp Communicate programs are not based on behavior analytic principles and concepts.
Generally our campers are ages 3-8 years old, but it is sometimes appropriate for campers older than 8 to attend, depending on communication needs. As an INCLUSIVE camp we are  committed to ensuring your child's success during their time with us. If your child has behaviors that may potentially impact their ability to participate, please let us know in advance so that we may collaborate with you on proactive strategies and create a plan to help your child reach their maximum potential.
No.  We provide a highly trained staff and a very low adult to child ratio, therefore, we are not able to offer discounts for our intense camps.  Please see our grants and funding page for a list of grant organizations that may be able to help. 
GIFT A SERVICE
Are you a family member looking to support a child at Speech Pathway? We offer gift cards for all Speech Pathway programs and swag. 
Learn More
Join us June 12th – 23rd from 8:30 a.m.-11:30 a.m. for session one designed for children (ages 3-8).
Join us July 10th – 21st from 8:30 a.m.-11:30 a.m. for session two designed for children (ages 3-8).
Join us June 12th – 23rd from 8:30 a.m.-11:30 a.m. for session one designed for children (ages 3-8).
Join us July 10th – 21st from 8:30 a.m.-11:30 a.m. for session two designed for children (ages 3-8).
5 Parent training sessions
2-3 individual sessions per day
2-3 group sessions per day
Engaging group activities
Provided snack
Camper and family social event
Daily parent consultation with a clinician
1:1 adult-to-child ratio
Fun experience
Q&A and at least 5 parent training topics
2-3 Individual Sessions Per Day
2-3 Group sessions Per Day
Engaging group activities
Camper and family social event
Daily parent consultation with clinician
Camp hours are from 8:30 a.m. – 11:30 a.m.
We will have information regarding donations to camp soon. 
Apply today. Limited spots are available.