At Speech Pathway, our mission is to decrease frustration in families and children by unlocking the power of communication! We provide innovative, simple, and creative solutions to meet each child and their family's needs. Our therapists specialize in a wide variety of speech and language disorders from birth to adolescence. Conveniently located off  122nd and Council, we can't wait to start working with your family.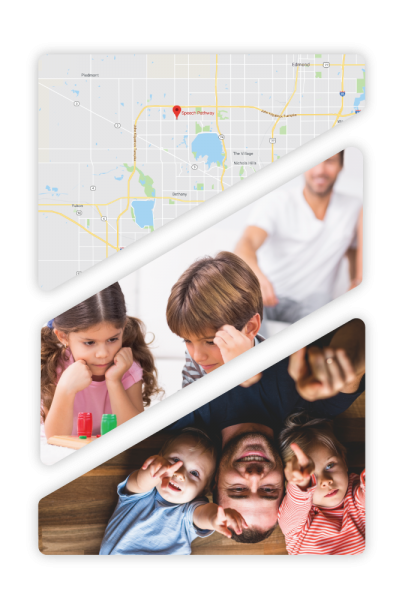 Everyone there has treated us like family. Our child has become a different kid since attending here. I would recommend this facility to any parent in search of a speech pathology office.
We love Speech Pathway and all the wonderful staff! Both of my kiddos have received services from Speech Pathway and I would highly recommend them! They are knowledgeable and care about each kiddo individually. They meet kids where they are developmental and work to meet goals while still making it fun. Both my kids were sad to say goodbye when they graduated services
My son started going here shortly after his second birthday and we absolutely love it! His speech pathologist is so sweet and wonderful with him…he enjoys going every time. It has helped his speech tremendously and he's improving daily! We also did the groups when they had it and he loved that as well, he's the only child at home the majority of the time so getting to interact with others his age is amazing.
We had a wonderful experience bringing our son to Speech Pathway, they're so helpful and friendly. Our son absolutely loved coming to see his therapist. Thank you for your kindness and help with our son's needs.
Speech Pathway was a complete game-changer for us! Our daughter was diagnosed with apraxia and they helped so much transform her speech. I recommend them to everyone I know! They're all very nice, and became like family to us. Forever grateful for them!
Speech pathway has been such a huge part of our lives for the past few years. We love everyone and everything about this place! All 3 of my kiddos have been seen and they all love going each week.
Camp communicate was awesome. The team worked tirelessly and were committed to giving our son and family a great learning experience. The parent education was invaluable. We are thankful and highly recommend it!!
Is there a 10 stars option!? These people are absolute gems!!! I am so happy that we found them when we did! They have worked with my son for many years and have helped him overcome so many obstacles. I do not know where Emily Hathaway finds her staff, but she must have a direct line to all of the great ones! Not only do they support students and their families, but this organization goes out of their way to advocate and engage with the disability community as well! High five from our neurodiverse tribe! I cannot recommend these people enough!
We absolutely LOVE Speech Pathway and all the therapist that work there. Everyone is so kind and passionate about their job and great with the kids. If my son could go to speech everyday there he would. He's always asking to go to speech. Can't say enough great things about this place! (Also group sessions are awesome it's a great way for your child to work on socializing skills and the camps they offer during the summer are worth every penny).
We have enjoyed every minute of Speech Pathways. Everyone there is amazing and loving. They really makes your child feel loved. Would recommend, 10/10.
And we can help. Two things everyone loves.