Increasing communication starts here.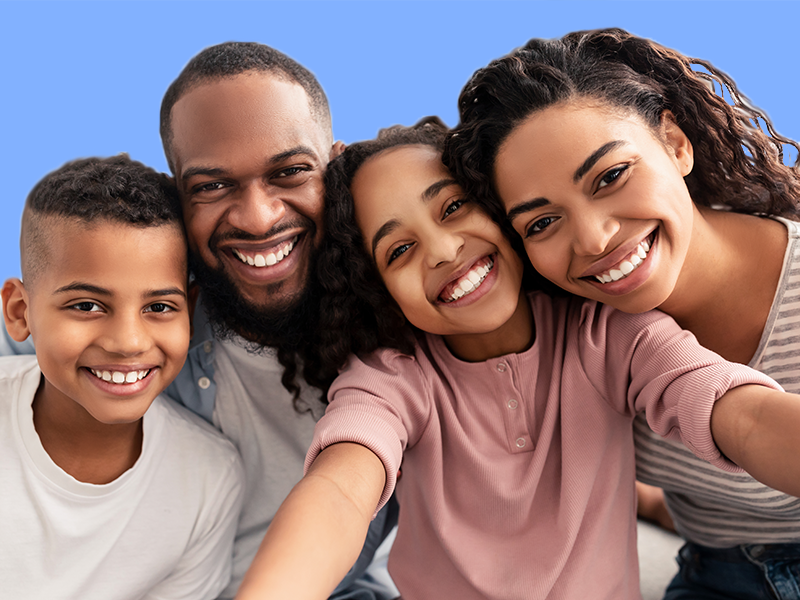 A typical Speech-Language Evaluation consists of three components. First is the collection of a client Case History. At Speech Pathway this information is collected prior to the evaluation processes by completing our initial intake form so that the evaluating Speech Language Pathologist can review your child's medical status, education, socioeconomic, cultural, and linguistic background and information from teachers and other related service providers prior to the evaluation.
Second, the Family Interview. Most of our evaluations will start with a family interview providing time to ask any additional questions regarding the information provided on the initial intake form, address parental/caregiver concerns this information will be used to guide treatment plans and provide an opportunity for parents/caregivers to express further concerns related to their child's communication abilities.
Finally, the administration of standardized and/ or non-standardized measures. Standardized testing is often required by insurance companies as it provides objective data related to your child's current skill level and helps provide grounds for obtaining services.  It is used whenever possible based on the child's tolerance. However, standardized testing is not appropriate for all children so standardized parent questionnaires may be used instead. Further, SLPs often implement non-standardized measures to obtain clinically significant information regarding your child's speech-language skills. These non-standardized measures consist of skilled observations, checklists, language samples, criterion-based measures.
A Speech-Language Pathologist (SLP) conducts a Speech-Language Evaluation. At Speech Pathway, our SLP's are highly trained and qualified in evaluating your child's speech and language development. As much as some other professionals have to offer (i.e. pediatricians, neurologists, psychologists, etc.), they do not have the special training and background in speech and language pathology that is necessary for the evaluation and diagnosis of speech/language differences. You should not rely on them to determine your child's speech and language problems, although they can offer helpful information and referral.
There are many reasons a child should be referred for a speech or language evaluation/therapy. Many families are surprised to find out their child needs speech or language therapy, as they often chalk up their child's speech-related problems to not listening or just a cute "quirk." It is also common for parents to be so focused on a child's other medical conditions or therapy needs that they overlook those that require speech and language therapy. A child should be referred for a speech or language assessment if he or she has the following symptoms:
Expresses difficulty imitating the sounds made by others.

A decrease is use of speech and language.

Makes only a few sounds and is hard to understand.

Has difficulties following commands or directions.

Cognitive changes such as decreased memory or problem-solving skills.

Has difficulties communicating basic needs.

The child is not combining words by 24 months of age.

Child stops saying sounds or words he or she had previously mastered.

Does not engage in conversations with others.

Child has changes in their communication or cognition following an injury or surgery.
The listed items above are not comprehensive and we strongly advise families to seek out a screening if they have any concerns regarding their child's speech-language development.
If there was a rating better than "excellent," I would award it to Speech Pathway LLC!
Have your question answered and tour Speech Pathway. 
A individualized evaluation experience for both established and new patients. 
A brief evaluation for established patients or prior  documentation.
A Comprehensive Speech-Language Evaluation​ is an assessment of communication functioning to determine if there is a speech-language disorder affecting an individual's functioning for home, school, or the community.  While there are particular areas to examine, this testing is highly individualized. The areas assessed may include: Receptive Language, Listening Skills, Phonological Awareness, Language Comprehension, Expressive Language, Speech Production (Articulation & Oral-Motor Skills), Pragamitc (Social) Language, Voice, FLuency, and a hearing screening.  some or all of the following:
For families wishing to pay weekly for groups we offer a subscription rate of $28 billed on the date of scheduled groups. Dates/Times of groups are posted in advance and you will be notified and billed weekly on scheduled dates regardless of attendance. Subscribed participants will have a spot reserved for them in a specific group.  Weekly Subscription participants will be asked to complete the Credit Card Authorization Form during enrollment. Subscriptions may be cancelled anytime via email [email protected]. Once a subscription has been cancelled, You will not receive a refund of any portion of the subscription fees you paid for the current or prior billed weeks and you will be required to pay for the next two schedule sessions regardless of attendance. Your child is welcome to attend groups for the next two scheduled group sessions.
Single Area of Need Evaluation
A Single Area of Need Evaluation is used to evaluate one specific area of communication.  For example, stuttering, voice, or articulation would each be an area for which we would perform a Single Area of Need Evaluation. This evaluation is typically reserved for established clients or families with prior evaluation documentation.
It's easy to get started.
And we can help. Two things everyone loves.
Does Speech Pathway accept my insurance?
Speech Pathway Accepts many Insurances to find out if we accept your insurance complete our "Getting Started" paperwork.
How long does an evaluation take?
During your initial visit, we will conduct a thorough evaluation of your child. Typically, the initial visit lasts between one to two hours.
How do I switch providers to start at Speech Pathway?
To switch providers please contact our office at (405) 603- 6622.
How long does it take to obtain the results of the Evaluation?
At Speech Pathway, we do our best to complete an evaluation within 10 business days.
How do I obtain a referral for Speech Services?
Contact your child's pediatrician or primary care physician regarding your concerns for speech and ask them to fax a referral to Speech Pathway at  (405) 722-3244.
As a parent do I have to be present at the evaluation?
Yes, a Parent or Legal Guardian must be present during the evaluation.