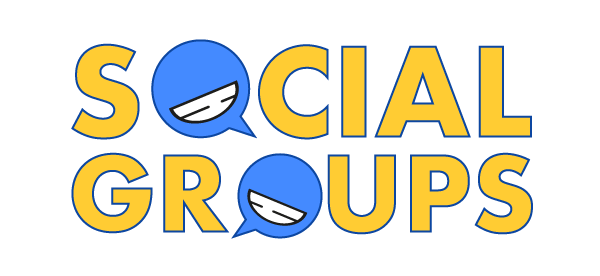 Speech Pathway is happy to provide group intervention services for children ages 2.5-18. Groups are divided based on age and communication level, and we will help you find a group that is the right fit for your child. Our group services are designed to provide a safe and fun environment for your child to work on their speech, language, and social development with peers their age.
A group for EVERY child...
Our preschool language group focuses on school readiness, socioemotional development, and learning language through play. If your child is working on interacting appropriately with peers, engaging during large group activities, following directions, regulating emotions, age-appropriate problem solving, time on task or developing early language skills, our preschool group is for you!
We'd love to help you with home practice! Check out our homework for our preschool groups here.
 If your child has the building blocks of communication (i.e., engaging with others, communicative intent, understanding and following large group activities, etc.), but needs more assistance growing their ability to interact with peers, follow and give directions, initiating interactions, maintaining relationships, participating in large group activities, conversational skills, self-advocacy or understanding personal space, our intermediate group is perfect for your 7-12 year old!
We'd love to help you with home practice! Check out our homework for our intermediate groups here.
Our adolescent group is perfect for kids that need to grow in the areas of initiating and maintaining interactions with others, following and giving directions, collaborating with peers (including the inception of ideas, problem-solving, presenting information to groups and individuals), persuasion, negotiation, making and maintaining friends, and self-advocacy using structured activities in a safe, failure-free environment. If your child has made progress on the skill of participating in group activities and initiating basic communication and they are ready to move on to more advanced communication skills, our adolescent group is perfect for your child!
We'd love to help you with home practice! Check out our homework for our adolescent groups here.
GIFT A SERVICE
Are you a family member looking to support a child at Speech Pathway? We offer gift cards for all Speech Pathway programs and swag. 
Learn More
SPRING • Jan. 16th - April. 21st
Our preschool group is for children ages 3.5 – 6.  This curriculum is a fun, interactive program focused on building skills in the areas of language, play, social-emotional development, and school readiness. This literacy-based program allows for the structure of school setting paired with support of therapists trained in language and behavior to develop and nurture play and language skills in a small group setting.
---
Day/Time
Monday 10:00 – 10:50 (FULL)
Tuesday 4:00-4:50 (FULL)
Wednesday 10-10:50
Thursday 4:00-4:50 (FULL)
Our intermediate social group is for children ages 7-12.   This curriculum breaks down the pragmatic and social elements that your child will face in school into easy to work on chunks that can be practiced with kids and adults. Each session will provide feedback on how to work on those skills at home with easy to follow games. It will target skills like initiating a conversation, turn-taking, requesting, and answering and asking questions in a fun-filled environment.
---
Day/Time
Monday 4-4:50
Friday 4-4:50
Our adolescent group is for ages 13-18.  This curriculum focuses on teaching social awareness and self-regulation through Superflex powers! Your child will learn about how they have a "Superflex" superhero in their brain that is being challenged daily by their very own "Team of Unthinkables," such as Rock Brain- a bad guy who will only do what he wants to do and refuses to negotiate. Each child will learn fun strategies to practice their new super powers so they don't realize they're improving their self-regulation and flexible-thinking abilities!
---
Day/Time
Monday 5-5:50
Wednesday 5-5:50